We ingreate this function to DewKilo tool.
You can go to manage your website then follow instruction.
Go to manage your website, then press Remove Products
In Remove Condition, select Remove by categories
Then fill up your category name you want to remove products in Categories text block. You can enter multiple category name, split them by commas.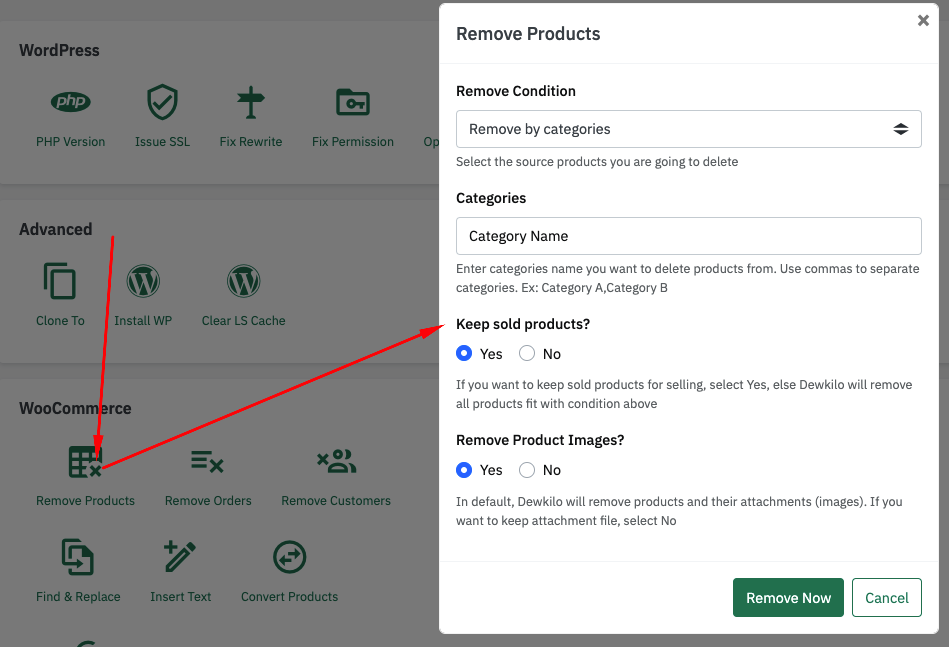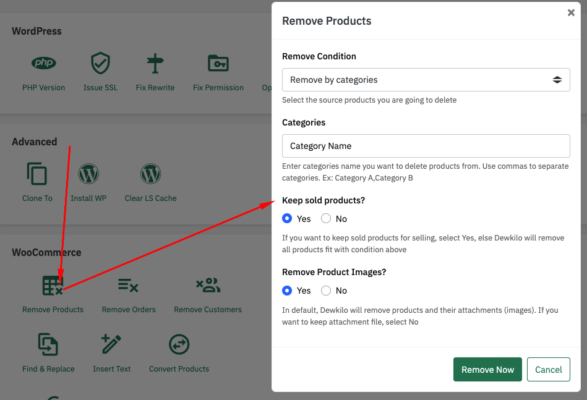 Next you can select keep sold products and remove image product as well.
Finaly, press Remove Now button to start remove your products